How to Get Your Teen Into The College of Their Dreams
(Without Breaking the Bank)

Looking at the most critical decision of your teenager's life and not knowing where to begin?

We can help.
Your College Admissions and Affordability Adviser
We are not only college admissions experts but accomplished scholarship and financial aid virtuosos as well!


Uniquely Trained in Admissions and Financial Aid





Join our FREE webinar
Attention Parents and High School Students,

Are you worried about the rising cost of college tuition and the competitiveness of the college admissions process? Don't worry, we're here to help. Join our FREE webinar now and discover how to give your teen an edge in the college admissions process.
In this webinar, you'll learn a step-by-step guide to securing your teen's future by getting them into their dream college without breaking the bank.
With our expert guidance, you can save thousands on college tuition and help your teen stand out to top colleges.
During this informative and engaging webinar, you'll discover:
The most common mistakes students make during the college application process and how to avoid them.
Insider tips for finding and applying for scholarships and financial aid.
Proven strategies for standing out in college admissions and getting noticed by top colleges.
And much more!
Don't just take our word for it. 98% of our past attendees have reported feeling more confident in the college application process after attending our webinar. Don't miss out on this incredible opportunity to give your teen an edge in the college admissions process. Sign up now for our FREE webinar and secure your teen's future today.
We Have 17 yrs Experience Available to You
for College Admission and Affordability
Join thousands of families who saved life-changing sums of money and enjoyed a full year without a moment of gut-wrenching pre-college pressure.
Parents interested in Admissions and Financial Aid reliable wizardry, keep on reading...
100% Acceptance
Our 100% acceptance rate is based on our college list.
+17 yrs of experience
Open in business for more than 17 years, since 2005.
$25M + scholarship
Scholarship awarded to our students over the years.
1277 students
Students admitted to their first choice college.
We Can Help Tame The "Swamped Busy Bee"
As a parent of two children, I know your hectic life makes it hard to juggle all your responsibilities.
I also understand that the college admissions process is enormously complex. As adults and busy students, we battle the "Busy Swamped Bee" daily.
This dastardly bee will...
Keep you moving so you do not have enough energy to plan for college correctly. I
Weigh you down mentally
Causing confusion about what you should be doing
Wrecking families
Stealing your sanity
Causing you to miss deadlines
Lose out on scholarships
Create writer's block
Reduce your college options
Ultimately cost you an enormous amount of time and money!
There are thousands of details to ensure a successful college application in a rabid pool of candidates.
The stakes are high, and there is little room for error.

Minor mistakes or omissions could ruin a student's chances and cost a fortune.

Furthermore, spending months trying to solo your way into college while battling the "Busy Swamped Bee" alone will cause stress, sleepless nights, severe pressure, and a never-ending grip of uncertainty.

Let's get around that horrific life situation and tame the "Busy Swamped Bee" together!

I will implement proven solutions so your family can celebrate a dream college acceptance in just a few months.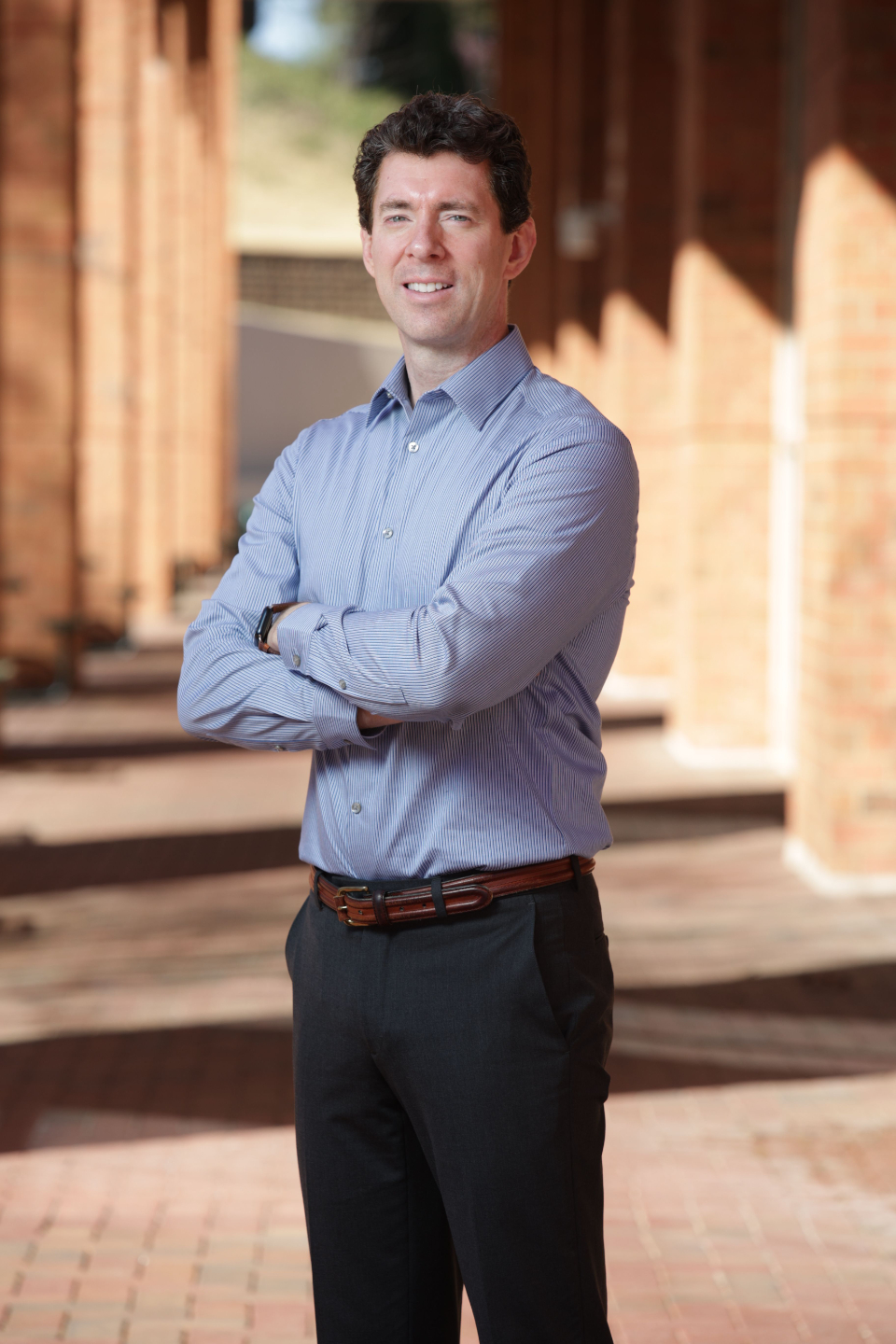 Results-oriented and proof-backed Independent consultant will be the only source of information you will need
Ryan Clark, who lives in Charlotte, NC, is recognized as a college planning expert, consultant, best-selling author, and speaker. He has over 17 years of experience, high client ratings, and is a member of many professional organizations. Ryan currently sits on the NCAG Advisory Board, is a Certified College Planning Specialist, and holds an MBA. Over a decade ago, he spearheaded virtual admissions coaching and built his ever-green business around it.
More about Ryan and Compelling Client Achievements
Get clarification on the never-ending changes and acknowledge the New Age of College Admissions & Financial Aid.
This is a great way to eliminate any false or outdated information.
Due to the hazardous situation Corona Virus created around the college admission process, I prepared an all-in-one workshop (video) that will demystify any confusion you might currently have
Watch Workshop Now!
"Thank you for making our dream come true. We will be forever grateful."
Michelle Sabastian
"The time and money spent with Ryan Clark have returned at least 10-fold!"
Missy Renuart
"We highly recommend Ryan! He did a great job for us!"
Kathy Burch
"Anyone that doesn't want to have to navigate every aspect of the process to hire Clark College Consulting."
Robert Sages
Our blog is full of handy data and information.
Reach out to us and have your question/topic explained through a neat blog (rapid delivery)
6 College Essay Tips You'll Never Learn In High School
This is the most time-consuming part of college applications. Find your strengths and personality with this handy worksheet to help you get to the point and write your essays.
View
The Ultimate College Fair Checklist
Help students exercise their power of choice, don't waste time, and gain valuable information at a virtual or in-person college fair. Much like a campus visit, to get the most from the college fair, it is wise to plan!
View
Where Can I Get An Academic Planner For High School?
Get the roadmap to success worksheet. This is your four-year high school academic plan! Plan out your four years of high school knowing the coursework requirements of most colleges.
View
Financial Matters:
Money for College
College can be expensive, but aid is available to help you and your family pay for college. Get to know the major sources of financial aid for college.
View
Making Sense of College Rankings (Don't Believe Everything your read)
Although this article is directed at students in the initial stages of their college search, it will also help seniors make their final college choice.
View
11 Pages to Research When Taking a Deep Dive Into a College Website
Everything about college research has changed; the college website is now the primary focus of that research.
View
"Hannah got scholarship offers from ten universities, like UNC, Wake Forest.. total scholarships totaled over $1 Million."
-Thomas Witner, Parent
South Mecklenburg High School
Watch, Listen, Read More Client Testimonials
DREAM

COLLEGE
TUITION

IS AT YOUR FINGERTIPS


Gain the upper hand and utilize the foolproof strategies of an expert coach
Rigorously

detailed assessment

maximizing your chances of being swiftly accepted. PLUS, an average of

$40,000 to $60,000 is saved

in college costs



V.I.P. treatment

with

world-class coaching and customer service



Undisclosed

methods and techniques

of acing your College Interview and writing an advantageous College Admission Essay (college will fight over you)



Feeling stuck or overwhelmed? Countless easy-to-follow

video materials

meant to thoroughly explain the whole process (from selecting a college to the best way to pay for college)



$20,000

worth of service for not even a fraction of that price.
The best thing is your chances of getting into your first-choice college will skyrocket!
World's Best
Stress-Free

College Planning Program:


1.

Schedule a

no-cost

twenty-minute consultation.
2.

Get college advice, answer questions, and

receive plan recommendations

.
3.

We will begin

executing the plan

together.

Schedule Complimentary Consultation
The Clark College Consulting
6-Point Customer Satisfaction Agreement
Hiring the right independent college counselor can sometimes be tricky, and you might even feel slightly anxious. So to help you overcome your hesitation to work with us, we promise to do the following:
Coach in Your Corner

: Contact us anytime to answer any questions, and you will have one point of contact.

Get to Know You

: Our primary goal is to find the right school for your teen's unique personality, goals, and interests.

Upfront Pricing

: We will be upfront about rates and services.

Smart Financial Aid Strategy

: It will factor into every stage of the college process.

Present Your Best Self To Colleges

: We strive to make you feel comfortable & help your teen stand out from their competition.

Steadfast Communication

: We will inform students, parents/guardians of all progress.
The college admissions landscape has

become more competitive!



According to a recent Common Application report, the number of submitted

applications rose by 21.3%

.
In this competitive environment, students' essays and applications

must stand out

.
We offer a complete step-by-step system with

professional coaching

and editors to

polish their college essays

and

application

to help your teen get noticed.
Schedule a complimentary consultation to discuss how we might be able to help you!
Schedule Complimentary Consultation
"We have saved countless hours and thousands of dollars in tuition and expenses...Thank You!!"
Chip Tanner
Let's Compare Your Following Year
Without
&
With
Clark College Consulting
Get a copy of The Ultimate College Blueprint
This innovative blueprint gives you a proven, easy-to-follow process for getting your child into an amazing college… in a way that works for YOUR family, and that won't break the bank.
Get it now
A few of the colleges my seniors have been accepted to recently:
704-944-3543 | 10130 Mallard Creek Rd., Suite 300, Charlotte, N.C.