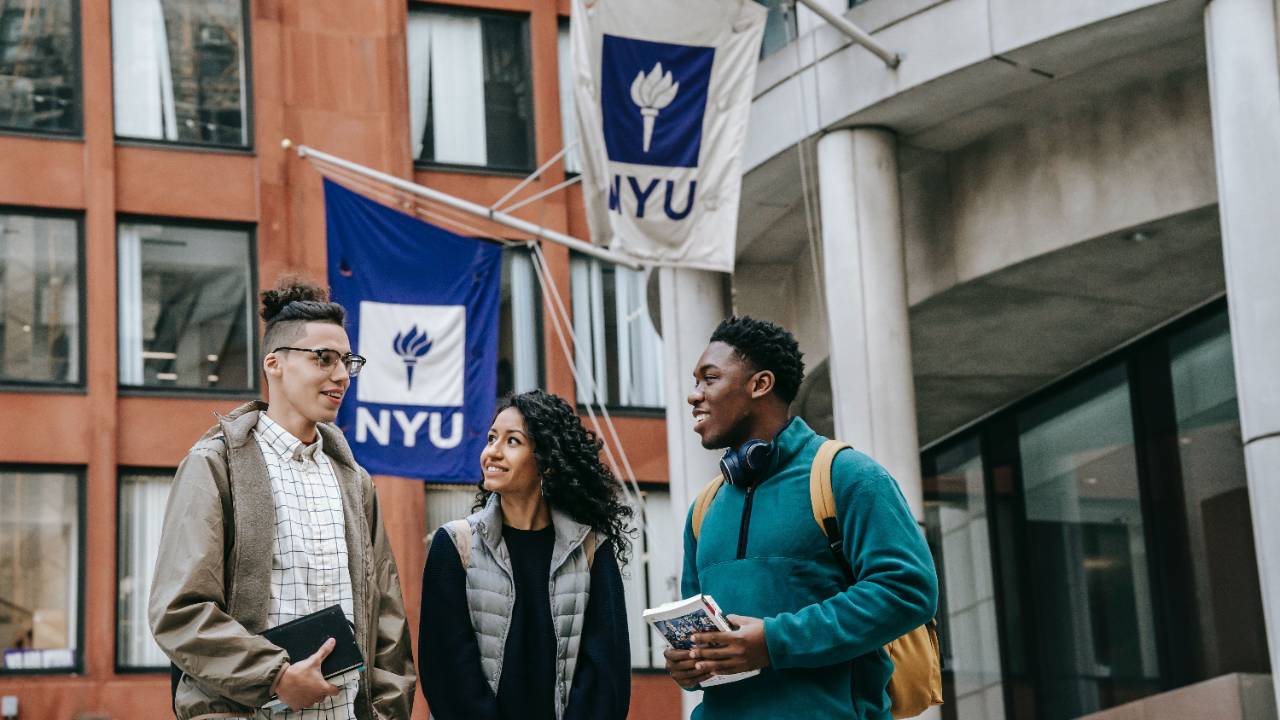 Starting Early: The Importance of Getting Your Child on Track for College
Nov 18, 2023
Many students ask the question, "When should I start applying to colleges?" As high school students embark upon their educational journey, it is essential for them to recognize the importance of early preparation and planning for their college years. By starting the process of touring and applying to colleges early in their high school career, students can gain a significant advantage. This article will highlight the significance of early college preparation and how resources like college admission consultants can assist students in this crucial endeavor.
Understanding the College Application Process
High school students are often confronted with a plethora of choices when it comes to higher education. From small liberal arts colleges to large research universities, vocational schools to community colleges, the options are vast and varied. Early exposure to this diversity through college tours provides students with insights into the unique qualities of different institutions.
The college application process can appear intimidating, yet with suitable organization and a comprehensive comprehension of how it functions, high school seniors can traverse it productively. Most students apply to colleges during their senior year. However, students can start preparing for college early in their high school careers.
Gaining a Competitive Edge
Colleges often look beyond grades and standardized test scores in their admission decisions. Factors such as extracurricular activities, community service, and leadership skills play a crucial role. By starting the college preparation process early, students can strategically plan their high school years to showcase a well-rounded profile that aligns with the admission criteria of their target institutions.
College applications also require comprehensive admissions materials that reflect a student's achievements, interests, and character. Early preparation allows students to engage in meaningful extracurricular activities, internships, and community service that contribute to a well-rounded and compelling resume. This proactive approach enhances their competitiveness in the college admissions process.
Your Timeline Matters: Planning Ahead Is Key
Each college has its own academic programs, campus culture, and extracurricular offerings. By touring colleges early, students can better understand their own preferences and needs. Identifying an academic and cultural fit is crucial for a fulfilling college experience, and this process is best initiated in the early years of high school.
Additionally, touring colleges early equips students with the information needed for informed decision-making. Learning about admission requirements, financial aid options, and campus resources empowers students to make strategic choices aligned with their goals. Being proactive in gathering this information in the early high school years allows for more thoughtful decision-making when senior year rolls along.
Early exposure to different colleges enables students to build a realistic and balanced list of potential institutions. This list can include reach schools, target schools, and safety schools, taking into account academic competitiveness, admission rates, and personal preferences. Crafting a well-balanced list is vital for a successful college application process.
Planning College Visits
Many high schoolers may wonder, "When should I start applying to colleges?" The best advice is to start as soon as possible. By preparing early, you can be better prepared to get into your dream school.
One way to begin the process is by looking at colleges and universities. Start planning visits to potential schools. A college visit gives you a feel for campus life that pictures just can't capture. It's an opportunity to see if it feels like home.
A great tip when scheduling these trips is timing them with school breaks or long weekends to minimize disruptions to your academic schedule.
To prepare for each visit, get yourself a brag sheet—a list of questions tailored specifically for each institution. This might include queries about student support services, course offerings, financial aid options, and more. This ensures that all your concerns are addressed during the tour itself.
Beyond college coaches and tours though, don't overlook other resources at hand, such as private tutoring.
Academic Planning
Preparing early for college enables students to strategically plan their high school course selection to align with their desired college majors. By identifying prerequisites and recommended coursework, students can ensure they meet the admission requirements for their target institutions. Furthermore, early planning allows for a well-rounded academic experience, including advanced classes and, if applicable, Advanced Placement (AP) courses.
Investing in professional tutoring services is one of the best ways to ensure your child stays ahead in their academic career. With our personalized one-on-one tutoring or small groups, your high schooler can ace even the toughest classes.
Financial Preparedness
College costs are a significant concern for many families. Starting the college preparation process early provides the opportunity to research scholarships, grants, and financial aid options available at different colleges. By understanding the potential financial resources accessible, students can make informed decisions concerning their desired institutions, as well as create a financial plan to fund their education.
Understanding Application Deadlines
Young high schoolers may wonder "When should I start applying for colleges?" It's essential to understand the hard deadlines of college applications, so you're prepared. The world of college applications is like a chess game, with deadlines being your crucial moves. Understanding these can be the difference between checkmate and stalemate.
Preparing for Early Deadlines
Kicking off the application process early allows you ample planning time and eases stress when deadlines roll around. Remember, early decision and early action deadlines are usually in November.
Paying attention early lets you get your ducks in a row - be it researching schools that offer programs aligned with your interests or crafting a standout Common App essay. It also gives extra time to request recommendation letters from teachers who know you well enough to vouch for your abilities.
If an institution impresses you so much that it becomes your first choice, applying through an 'Early Decision' plan may be worth considering. This shows admissions officers just how interested you are.
In short: The sooner one starts preparing their applications, the smoother sailing they'll likely experience throughout this potentially turbulent period.
How Rolling Admissions Work
In this match, rolling admissions are your knights - they move unpredictably but can save the day. Unlike set deadlines in regular decision applications typically due by January or February, rolling admissions don't confine you to rigid dates.
You have flexibility because colleges review apps as they come in during an open window period. So if early bird tactics suit you best, then this might be your winning strategy.
Bear in mind though that even within such flexible frameworks there's still planning needed. To ensure better odds of success consider applying earlier within the admission cycle since spaces could fill up over time.
The Importance of Admission Materials
SAT scores play a crucial role too. Many colleges use these test results to gauge your readiness for college-level work.
Those who understand this importance tend to fare better with their applications because they focus on enhancing their strengths and addressing any weaknesses early.
Above all else though remember this - being genuine always wins over pretense. So when it comes time to write that application essay or sit down for an interview – be yourself.
Utilizing Resources and Support
The journey towards college can seem daunting, but you're not alone. Working with a professional college admissions consulting service–like ours– can help you through this challenging and stressful process. We have extensive knowledge and experience in the world of college admissions. So, whether you're interested in attending a state university or an Ivy League school, we can help make your college dreams a reality.
With several college coaching plans available, we have the information and resources you need to stand out in the college admissions process. The admissions process can be ultra-competitive. However, with a knowledgeable professional in your corner, you'll have an edge over the competition.
Making the Final Decision
When all college applications have been submitted and responses are in, it's decision time. You might feel a whirlwind of emotions—excitement, nervousness, even relief.
Considering Financial Aid Options
Your dream school may be among your acceptances. But let's not forget about financial aid—it plays a huge role in making this big choice. Colleges often provide different types of financial aid packages, including scholarships, grants, work-study programs, or loans.
Weigh these options carefully against your family's budget and long-term plans before you make any final decisions.
Bear in mind that some schools set specific decision deadlines for accepting their offer along with its accompanying financial package—a factor to consider when comparing offers from multiple schools.
The best part? Once you've made your pick based on academics and affordability alike, take a moment to celebrate. After months of hard work juggling high school tasks with college planning—writing essays until late at night; sweating over SAT scores; visiting colleges—you've earned it.
Conclusion
Navigating college admissions is all about planning and scheduling.
Starting early is key, especially with options like early action or decision deadlines that could give you an edge. Think junior year or even earlier.
Beyond grades, SAT scores, essays, and recommendation letters matter too. Know the importance of application fees as well - they vary across institutions.
Don't overlook resources such as your school counselor or College Board; they're there to help guide you through this process.
If you're wondering, "When should I start applying to colleges?" The answer is: the sooner the better! So get started by utilizing college admissions consulting services.
Photo by Keira Burton: https://www.pexels.com/photo/students-standing-near-a-building-6147161/
Don't miss a beat!
Get my Newsletter sent to your email box with the latest strategies, tools, and college planning insight.
We hate SPAM. We will never sell your information, for any reason.